When it comes to crafting the perfect rum cocktail, the choice of mixer is essential. The right mixer can elevate the flavors of your rum, creating a harmonious blend that tantalizes your taste buds. In this comprehensive guide, we'll explore seven drinks that are ideal mixers for rum, unlocking a world of delicious possibilities for your next cocktail creation.
1. The Classic: Coca-Cola
Coca-Cola: The timeless classic that pairs impeccably with rum. Whether you prefer white or dark rum, the sweet and fizzy notes of Coca-Cola complement the spirit's richness perfectly. This iconic duo creates a rum and coke cocktail that's enjoyed worldwide.
Coca-Cola, with its effervescence and signature flavor, has been a steadfast companion to rum enthusiasts for generations. Its widespread popularity owes much to its versatility. It effortlessly enhances the characteristics of both white and dark rum, making it a reliable go-to mixer for various rum-based cocktails.
Why Coca-Cola and Rum Make a Perfect Pair
Balanced Sweetness: Coca-Cola's sweetness complements the inherent sweetness of rum, creating a harmonious balance on the palate.
Fizz Factor: The carbonation in Coca-Cola adds effervescence, making each sip lively and refreshing.
Global Popularity: This combination is enjoyed worldwide, making it a universally recognized and loved choice.
For those who appreciate the classics and seek a reliable mixer for their rum, Coca-Cola remains an enduring favorite. Its ability to enhance the rum's flavors while retaining its own distinct character ensures that this timeless duo will continue to be celebrated in cocktail culture.
2. Citrus Zest: Orange Juice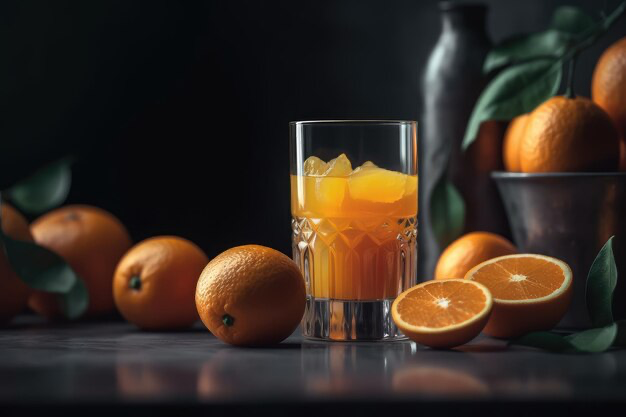 Orange Juice: For a burst of citrusy freshness, turn to orange juice. The tangy, vibrant flavors of oranges enhance the tropical undertones of rum, resulting in a refreshing and invigorating concoction. Try it with a splash of grenadine for an added twist.
When it comes to mixers that provide a burst of zest and vibrant flavor, orange juice is a top contender. Its natural citrusy profile harmonizes beautifully with the tropical essence of rum, creating a dynamic pairing that can awaken your taste buds.
Elevate Your Rum and Orange Juice Combination
Splash of Grenadine: To take your rum and orange juice to the next level, add a splash of grenadine. This addition introduces a touch of sweetness and a vibrant red hue, making your drink visually appealing as well as delicious.
Garnish Creatively: Experiment with garnishes like orange slices, maraschino cherries, or even a sprig of mint to enhance the visual and aromatic aspects of your cocktail.
Variations: Explore variations such as the "Screwdriver," which combines vodka with orange juice, or the "Rum Punch" with multiple fruit juices, for a more complex flavor profile.
Whether you're enjoying a classic Rum Punch on a sunny day or sipping a sophisticated Rum Sunrise in the evening, orange juice will undoubtedly be your rum's zestful companion. It's a mixer that adds a burst of sunshine to your glass, making every sip a delightful experience.
3. Tropically Divine: Pineapple Juice
Pineapple Juice: Transport your taste buds to a tropical paradise with pineapple juice. Its natural sweetness and tropical flair make it an excellent companion for rum. A piña colada or a simple rum and pineapple juice can instantly whisk you away to a Caribbean beach.
If you're yearning for a taste of the tropics in your rum cocktail, look no further than pineapple juice. This natural elixir of sweetness and tropical flair has the power to transform your ordinary drink into an exotic vacation in a glass.
Crafting the Perfect Rum and Pineapple Experience
Piña Colada: To create a classic Piña Colada, blend white rum, pineapple juice, coconut cream, and crushed ice. Garnish with a pineapple slice and a maraschino cherry for the full tropical effect.
Rum and Pineapple Juice: If you prefer simplicity, a straightforward mix of rum and pineapple juice over ice is a delightful option, showcasing the purity of these two ingredients.
Tropical Variations: Experiment with additions like coconut water, mango juice, or a hint of lime to create your custom tropical fusion.
Pineapple juice has the remarkable ability to instantly transport you to a sandy beach with swaying palm trees. Whether you're lounging by the pool or dreaming of your next vacation, a rum and pineapple concoction is your ticket to a tropical paradise.
4. A Mojito Classic: Mint and Lime
Mint and Lime: If you're in the mood for a refreshing mojito, mint and lime are your go-to mixers. Muddle fresh mint leaves with lime juice, add rum, and a touch of simple syrup, and you have a drink that's both zesty and invigorating.
For those who crave the invigorating freshness of a mojito in their rum-based creations, mint and lime are the dynamic duo that can elevate your drink to a whole new level. This combination offers a zesty and revitalizing profile that's perfect for warm, sunny days or anytime you need a refreshing pick-me-up.
Crafting the Perfect Mojito-Inspired Rum Cocktail
Classic Mojito: To create a classic mojito-inspired rum cocktail, muddle fresh mint leaves, lime wedges, and sugar at the bottom of a glass. Add rum and ice, then top it off with soda water. Stir and garnish with a mint sprig and a lime wheel.
Variations: Experiment with variations like the "Mango Mojito" by adding mango puree or the "Blueberry Lime Rum Fizz" for a fruity twist.
Simple Syrup: Adjust the sweetness of your drink by varying the amount of simple syrup or using flavored syrups for a unique twist.
Mint and lime-infused rum cocktails offer a refreshing escape from the ordinary. The crispness of lime and the herbal, mentholated notes of mint combine to create a rejuvenating experience that's perfect for those seeking a bright and revitalizing libation.
5. Ginger Spice: Ginger Beer
Ginger Beer: For those who love a bit of zing in their cocktails, ginger beer is the way to go. The spicy kick of ginger complements the warmth of rum, creating a delightful combination. Try it in a Dark 'n' Stormy or a Moscow Mule for a unique twist.
If you crave a cocktail with a spicy kick, ginger beer is your mixer of choice. Its bold and invigorating flavor, derived from real ginger, pairs splendidly with rum. This combination delivers a zesty, palate-tingling experience that's perfect for those who enjoy a bit of spice in their drinks.
Exploring the World of Ginger Beer and Rum
Dark 'n' Stormy: A Dark 'n' Stormy combines dark rum and ginger beer over ice, with a hint of lime juice. It's a cocktail that's as intriguing as its name suggests.
Moscow Mule Variation: Put a twist on the classic Moscow Mule by substituting vodka with rum and enjoying the resulting "Havana Mule."
DIY Ginger Beer: For a truly unique experience, try your hand at making homemade ginger beer with fresh ginger, sugar, and carbonated water.
Ginger beer and rum cocktails offer a sensory adventure, where the fiery ginger and the rich rum intermingle to create a captivating flavor profile. If you're a fan of bold and spicy libations, this combination is sure to tantalize your taste buds.
6. Coconut Cream Dream: Coconut Milk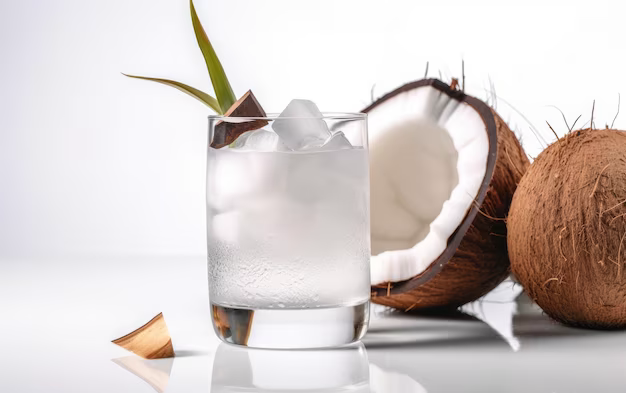 Coconut Milk: If you're craving a creamy, tropical experience, coconut milk is your answer. It pairs exceptionally well with rum, giving birth to the beloved piña colada. The rich and velvety texture of coconut milk adds a luscious dimension to your cocktails.
For those who seek a creamy and indulgent tropical experience in their rum cocktails, coconut milk is the ultimate ingredient. It effortlessly combines with rum to create the iconic piña colada—a drink that transports you to an island paradise with every sip.
Crafting the Perfect Piña Colada
Classic Piña Colada: Blend white rum, coconut milk, pineapple juice, and crushed ice until smooth. Pour into a chilled glass, garnish with a pineapple slice and a maraschino cherry, and sip your way to paradise.
Variations: Experiment with flavored rums, such as coconut or spiced rum, to add an extra layer of complexity to your piña colada.
Coconut Cream vs. Coconut Milk: While coconut milk is a common choice, you can also use coconut cream for a richer and creamier texture.
Coconut milk offers a luxurious and tropical twist to your rum cocktails. It's the key to creating creamy, dreamy concoctions that embody the essence of an exotic island escape, making every sip a vacation in itself.
7. Coffee Lover's Delight: Cold Brew Coffee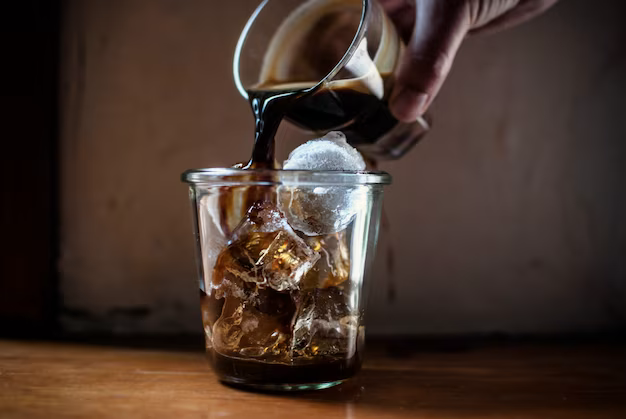 Cold Brew Coffee: For those who appreciate a caffeine kick in their cocktails, cold brew coffee is a revelation. The bold, roasted flavors of coffee meld seamlessly with rum's depth. Enjoy it in a coffee rum cocktail or a spiced rum iced coffee.
Coffee lovers rejoice, for there's a delightful way to infuse your favorite beverage with rum's richness. Cold brew coffee, with its bold and robust flavors, harmonizes beautifully with rum, creating a fusion that's perfect for those who savor both caffeine and spirits.
Creating the Perfect Coffee and Rum Fusion
Coffee Rum Cocktail: Mix cold brew coffee with rum, a touch of simple syrup, and a dash of bitters for a refined coffee-infused libation.
Spiced Rum Iced Coffee: Combine spiced rum with cold brew coffee, milk or cream, and a sprinkle of cinnamon for a delectable and invigorating iced coffee.
Espresso Martini Twist: Add a shot of rum to your classic espresso martini recipe for an extra kick of flavor and complexity.
Cold brew coffee and rum cocktails offer a sophisticated and stimulating drinking experience. The marriage of rich coffee and smooth rum provides a depth of flavor that's perfect for those who appreciate the finer aspects of both beverages.
Exploring Mixers for Malibu Watermelon Rum
When you're thinking about what to mix with malibu watermelon rum, you have several delightful mixer options to consider. Here are some quick and tasty combinations to enhance your watermelon rum experience:
Coconut Water: Create a tropical escape by mixing Malibu Watermelon Rum with coconut water. The natural sweetness of coconut water complements the watermelon notes beautifully.
Pineapple Juice: Transport your taste buds to a sunny beachfront with the combination of Malibu Watermelon Rum and pineapple juice. It's a vibrant and fruity pairing.
Club Soda and Lime: For a lighter, effervescent option, combine Malibu Watermelon Rum with club soda and a squeeze of lime. It's perfect for warm days.
Strawberry Puree: Add a splash of strawberry puree to enhance the fruity character of watermelon rum. It creates a burst of red fruit flavors.
Cucumber Slices: Muddle cucumber slices, add Malibu Watermelon Rum, and top it with soda water for a crisp and cooling sensation.
Watermelon Wedges: Garnish your cocktail with small watermelon wedges to intensify the watermelon essence.
Conclusion
In the world of mixers for rum, the possibilities are endless. Whether you opt for the classic cola, the tropical allure of pineapple juice, or the zesty freshness of mint and lime, each mixer brings a unique character to your rum cocktails. Experiment, explore, and let your taste buds be your guide as you craft delightful concoctions that elevate your drinking experience.